McArthur's Yard's enviable location means that you are right in the heart of a thriving community. Whether you're after quality food, the theatre, galleries, movies, sports or supermarkets, it is all located within easy reach.
During the summer you can enjoy a range of activities, such as paddleboarding along the water. Maybe you'll end up at Wapping Wharf – a new vibrant quarter just a short walk away, with cafés, trendy independent bars and first-class restaurants, such as the acclaimed Tare or Box-E. If you're a morning person, why not pop on the Bristol waterbus and enjoy a coffee at Broken Dock?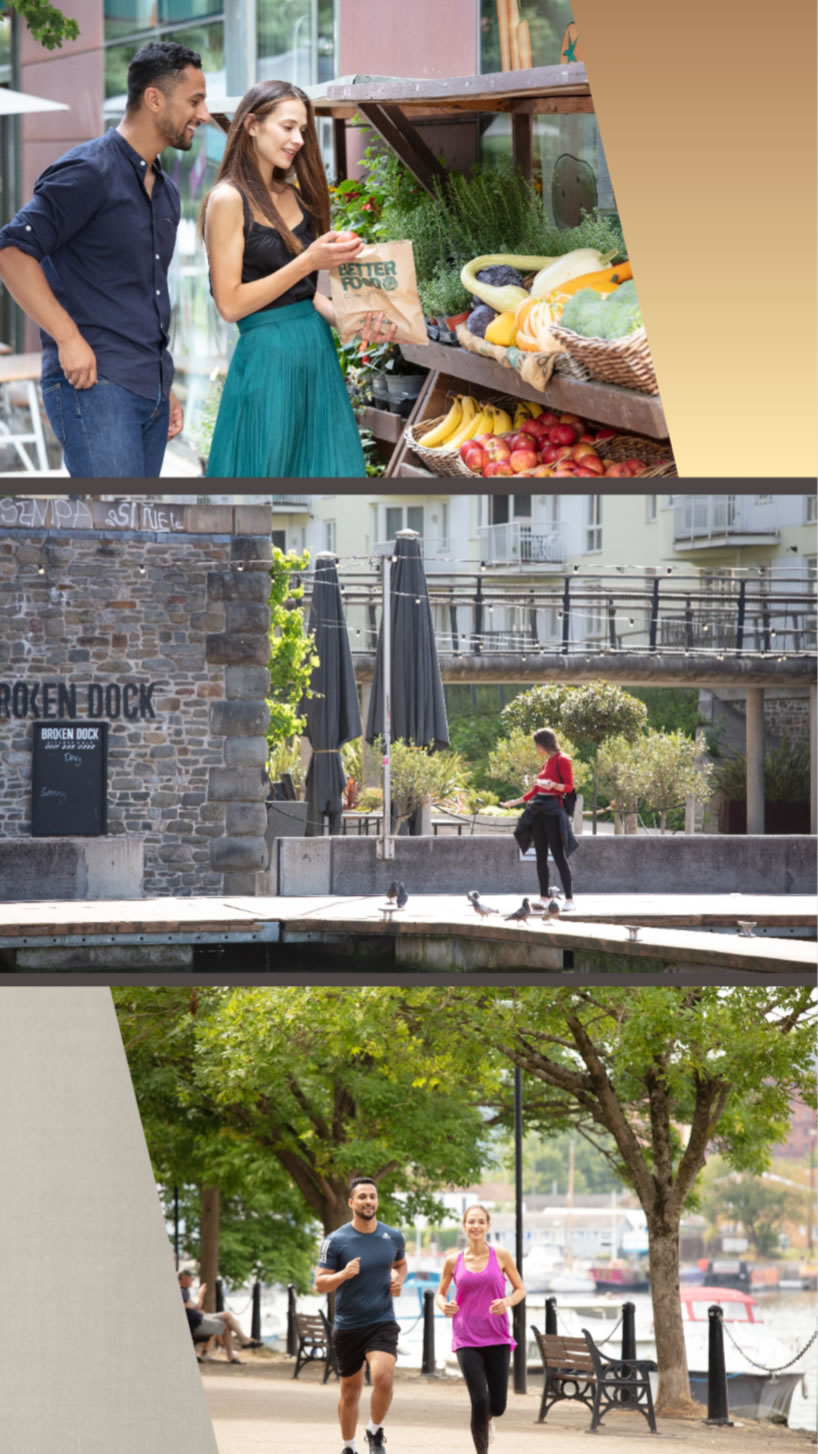 Those who enjoy the colder nights will love the local cosy pubs, especially The Cottage – a traditional and snug inn which boasts stunning views across the harbour.
There are several local gyms, but those who prefer a scenic run, walk or cycle will adore passing the likes of the amphitheatre, Millennium Square or Cathedral Walk on some of the many exciting routes.
The harbourside provides an idyllic lifestyle amongst the attractive aesthetic of the dockyard, SS Great Britain, and historic cranes.